Bali and Singapore have won the heart of Indian Travellers through its astonishing culture, mesmerizing lifestyle, picturesque sightseeings, and mouth-watering cuisines. Apart from the above, both the destinations have much more to offer to range from mesmerizing designer wear to delectable Kopi Luwak Coffee delighting everyone at any age. Singapore has a dazzling lifestyle and Bali is renowned for its awe-inspiring art and culture making them a paradise for shopping.
This article has a target to show you the best things you should purchase in Singapore and Bali as well as the places from which you can buy such. Have a look below –
Budget-Friendly Pure Silver Jewellery
Throughout the world, people love the Silver more than the Gold and if you love it too then Bali is the perfect place from where you can purchase the Pure Silver at a very low cost. Bali is known for its best and antique silver jewelry in all over the world.  
Although it does not upset the Gold Jewellery lovers, it has world's best gold and silversmiths.
You have the opportunity to observe the talent of Balinese skilled artisans by purchasing the most exquisite silver and Gold ornaments.
In order to some finest collection of Silver Jewellery, you should visit John Handy workshop or Studio Perak in Ubud which remains open from 9 AM to 5 PM from Monday to Friday and up to 4 PM on Saturday. Close on Sunday.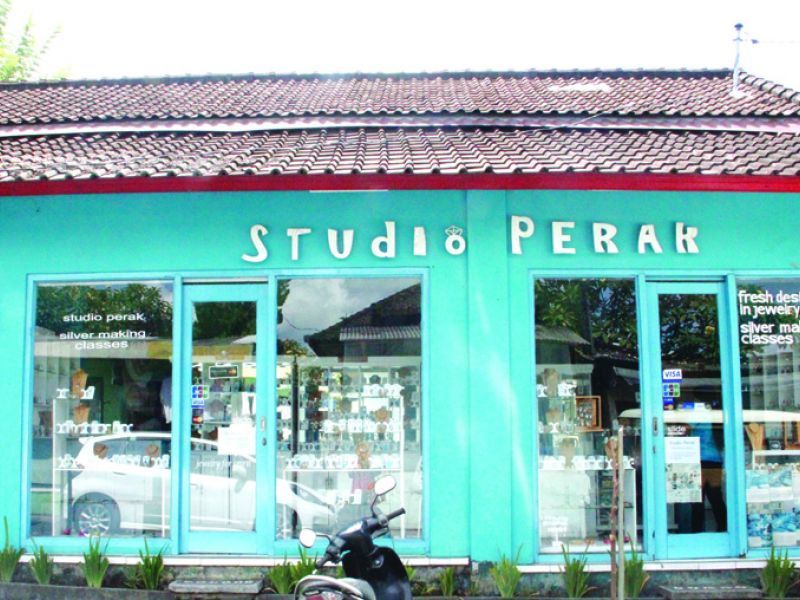 Body Oils, Perfumes, and more
Body oils and Fragrances are considered as one of the best things you should shop in Bali either for yourself or for your loved ones. Bali offers you to purchase your favorite brand's makeup products, hair and skin essentials at a very pocket-friendly price.
So, if you love skin or hair products or some other cosmetics then you should definitely explore Utama Spice in Gianyar as well as Denpasar which offers you a wonderful shopping experience for every kind of body care product you may need.
Luscious Kopi Luwak Coffee and Chocolates
Kopi Luwak Coffee and organic dark and almond milk chocolates are something which provokes the tourist to visit Bali from miles. If Coffee refresh you and chocolates enchant you then there is not a single reason you should miss to shop coffee and chocolates in Bali. To do such you should plan a day trip to Ubud Teba Sari Plantation where you can shop for Kopi Luwak Coffee beans, spices, and other local herbs.
You can also give a visit to Kintamani region in North-Eastern Bali which is a prominent Coffee growing area. And you should be thankful to the Bali prices as a kilo of Kopi Luwak Coffee cost you around $100 quiet cheaper than other online stores and places.
Beach and Surf Wear
During the visit to Bali, you cannot stay away from beaches and surfing as this is the most charming way to take the leisure of Bali. Hence, you have to buy Beaches and Surfwear. Want to enjoy the excitement of surfing then shop some comfortable surfing wear at surf stores like Rip Curl and Billabong, or some small boutique stores starting from board shorts to bikinis and surfboards, you will found everything you want on these stores.
If you are a woman and shopping for beachwear then Bali Boatshed is a perfect place in Seminyak offering beautiful colorful beach gears, bags, towels, swimwear and all necessary things.
You can also shop beach and surf wear and all necessary things for surfing and other water sports or spend your day at beaches from Rip Curl, Quiksilver, Boardriders Cafe in Jalan Legian, Drifter Surf Shop cafe in Seminyak, and Chilli Bali in Kuta. All such places remain open from 9 AM to 11 PM.
Amazing Designer Fabrics
Balinese posh shopping malls inspire every shopper or non shopper to purchase opulent watches and designer threads. It is a home of admirable stores of Australian designers such as Mister Zimi, Alice McCall, and Auguste Frank dotted in the Balinese luxurious shopping malls. Also purchase some magnificent prints, superlative linens and Kaftans apart from the gorgeous dresses through the French designer Magali Pascal and Brazilian brand Uma and Leopold which remains open for all days throughput a week from 10 AM to 10 PM.
Classic Boho Styles and Flamboyant prints are true worth of your money you spend on them.
These designer threads could be easily purchased from Seminyak or Petitenget.
Traditional Art and Handmade Products
You must have admired Balinese craft and if not then do it now. Apart from the Kopi Luwak coffee and the renowned designers, Bali has a fame for its fabulous paintings and spectacular handmade craft. You should not miss the shopping of these essential handicrafts ranging from vintage furniture to handmade terracotta.
For the art admirers, Sukawati and Ubud Market are the perfect places to shop for the traditional products. You can also explore Souq or Mercredi stores in Seminyak which opens from  7.30 AM to 6 PM from Monday to Saturday and 9 AM to 6 PM on Sunday.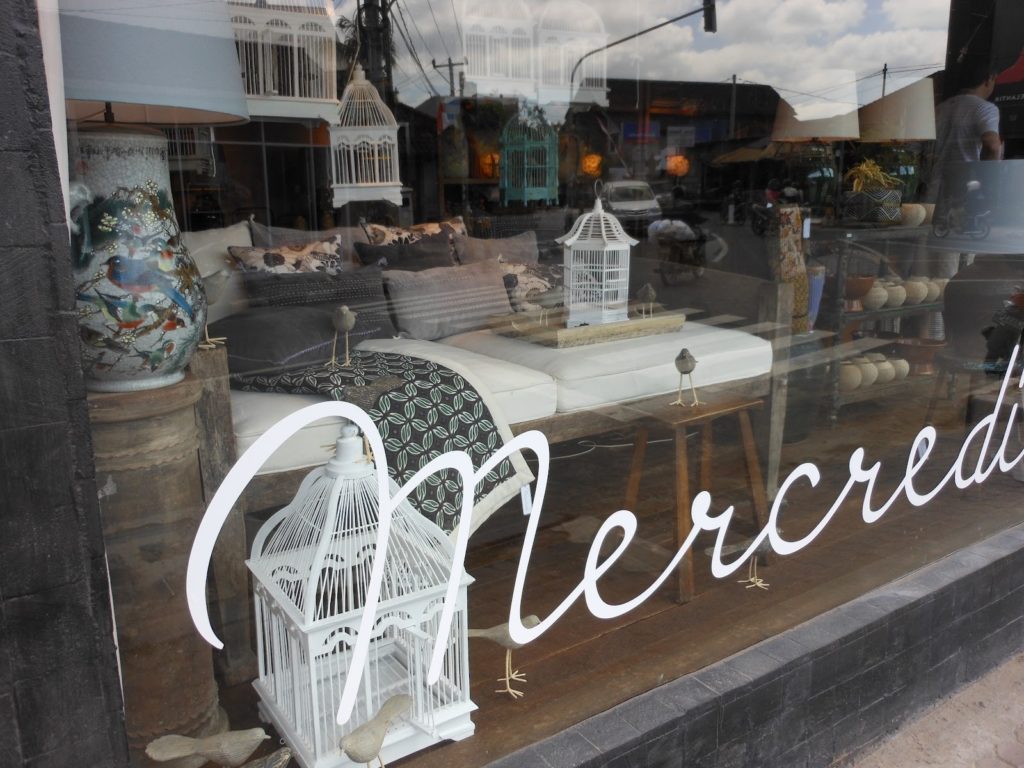 Nice Fabrics and Eco-Friendly Bags
Bali is taking an initiative to produce the Eco-friendly bags at a very affordable cost, and it is becoming a major hub for all these eco-friendly items. A destination with the blessings of nature trying to preserve the nature through its top most brands like Ono Creations which promotes its ethical, leather-soft bags made from sustainably sourced fibers like cork oak, and threads of life produces exquisitely detailed textiles as an effort to preserve the culture.
Another fascinating place to shop these eco-friendly bags and fabrics is Smile Clothing.
Charming Souvenirs
Apart from the above, Bali has a well popular market for the magnificent range of souvenirs which you can shop either for yourself or for your loved ones some of them are Gemala Bali Silver for woman, Kopi Luwak for a stunning coffee experience, adorable sarongs, quirky gifts, for the fashion and culture admirable Bali Batiks.
Ideal places to purchase these gorgeous souvenirs are Ubud Market, Krisna Oleh Oleh Souvenir store in Kuta that has an excellent variety of mementos and opens from 8 AM to 10 PM every day.
Nice Perfumes at Lucky Plaza
Shopping in Singapore is not easy as there are plenty of posh malls where the prices are very high. Similar to other shopping centers Orchard Road also serves its wealthy customers through the high-end prices but Lucky Plaza is similar to its name, lucky for the budget shoppers.
Lucky Plaza is also an ideal choice to purchase perfumes comparing to the other shopping centers. It also sells sample size of branded perfumes which is really cheap on the most opulent street of Singapore.
Latest Clothing, Footwear, and Accessories
You can catch a fashion hub in Singapore at Far East Plaza equipped with endless shops selling fashionable and trendy clothing, stunning footwears and beautiful accessories offering you the trendy and fashionable items, a perfect blend of Korean- style, Hong- Kong style, Vintage, and Retro apparels.
Far East Plaza also offers you a budget-friendly shopping the prices of which ranges between S$15 to S$30. It also sells the stuff with S$10 and even below in sales.
You can also treat yourself with the many beauty services such as hair, nail, spa as well as get some tattoo.
Branded Stuff at Low Prices
Anchorpoint Shopping Center is a paradise known by the local savvy shoppers providing a comfortable and pleasurable shopping experience in Singapore. It is the incredible place to shop for the branded stuff at very low prices.
The anchorpoint shopping center has plenty of factory outlet stores in Singapore such as Charles & Keith Outlet, Billabong Outlet, FOX Outlet, Capitol Optical Outlet and TYPO Outlet. In the off-season, these stores sell the items at a big discount ranging from 30% – 70%.
Everything at a Single Place Want to shop everything beginning from jewellery in both Gold and Silver, consumer electronics, fashion, perfumes, cosmetics, household items, watches, stationery, furniture, hardware, toiletries, medical products, books, CD's, DVD's, groceries, confectioneries, souvenirs and many other products at the pocket friendly prices then you must visit Mustafa Centre a big storey building remains opens 24 hours a day and all the days in a year in Singapore.
It is the most pleasurable place for the late night shoppers and this could be one of the reasons why people love it most.
Pleasant Accessories at Bugis Street
Singaporeans referred Bugis Street as a paradise for the fashion lovers. It is a home of 600 shops inviting its visitors through fashionable clothing, shoes and trendy accessories. This is a budget-friendly place which allures a huge number of shopping lovers and even provokes non shoppers also. Believe it or not, but you can purchase pleasant watches, accessories at just $5 and casual wears at just $10.
Bugis Street is listed in largest shopping street of Singapore which excites you through the amazing products displayed on numerous shops, murmuring from the crowd, and the delectable food and drink stores.
So Now that you know everything about what and where to shop in Singapore and Bali, Book Your Singapore Bali tour package  now and bring some cool stuff home!