Is your hair ready for the new year? The trendiest hairstyles this year are all relatively low maintenance, easy to pull off, yet look effortlessly chic and polished. This is great news for the busy modern woman; who has the time to spend hours doing their hair, anyway? Read on to learn more about five of the trendiest hairstyles for 2019, and how to achieve them:
Beach Waves
This is a style that has actually been around for some time, but the 2019 version is more polished, more urban, "city girl cool" than laidback and messy. To achieve this look, use a lightweight texturizing hairspray or nourishing serum to keep your waves defined and separated, but not heavy, sticky or stiff. If you lack the length to get some really good curl, you may want to wear hair extensions for added length and volume. True Glory Hair makes high quality hair extensions made from premium virgin hair. This type of hair is the number one choice for hair extensions because of its realistic bounciness and shine.
Choose from Indian, Remy or Brazilian virgin hair extensions and enjoy high quality hair that is incredibly easy to curl and style, and will last you years with proper care and maintenance. True Glory Hair offers great deals on their virgin hair bundles as well, so invest now and enjoy experimenting with all the trendiest hairstyles for 2019.
Accessorized Hair
In case you haven't noticed, the 90's are back with a vengeance, and with this trend comes the resurgence of hair accessories like clips, pins, barrettes and good old bobby pins. Who doesn't remember those glittery butterfly hair clips that were all the rage in the late 90's, back when Britney Spears and Christina Aguilera were the reigning teen queens?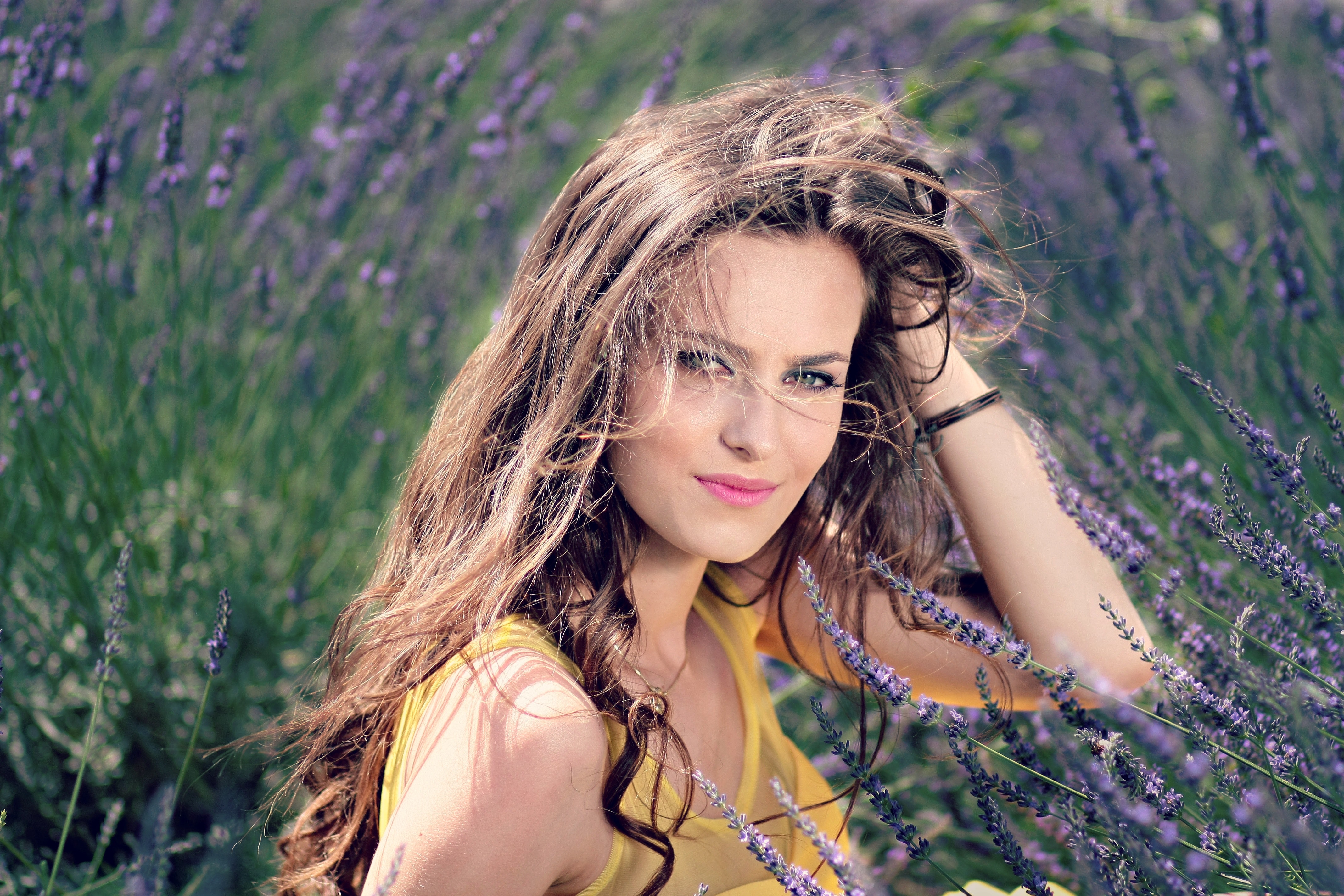 This year, hair accessories get a decidedly more grown up and sophisticated upgrade. Instead of glitter in pastel shades of pink and blue, expect to see more accessories like studded clips and bobby pins adorned with crystals or jewel accents. Big floral accessories are also popular, and you may have even seen a few celebrities walking down the red carpet with fresh flowers in their hair.
Curtain Bangs
It takes guts to just chop off all your front hair and wear bangs, but this year's on trend curtain bangs are definitely a more forgiving, beginner friendly style. If you aren't quite sure you can commit to full on bangs, curtain bangs are a great way to ease yourself into the style. They're long and wispy enough so that you can comb them to one side and tuck them behind your ear if you grow tired of them.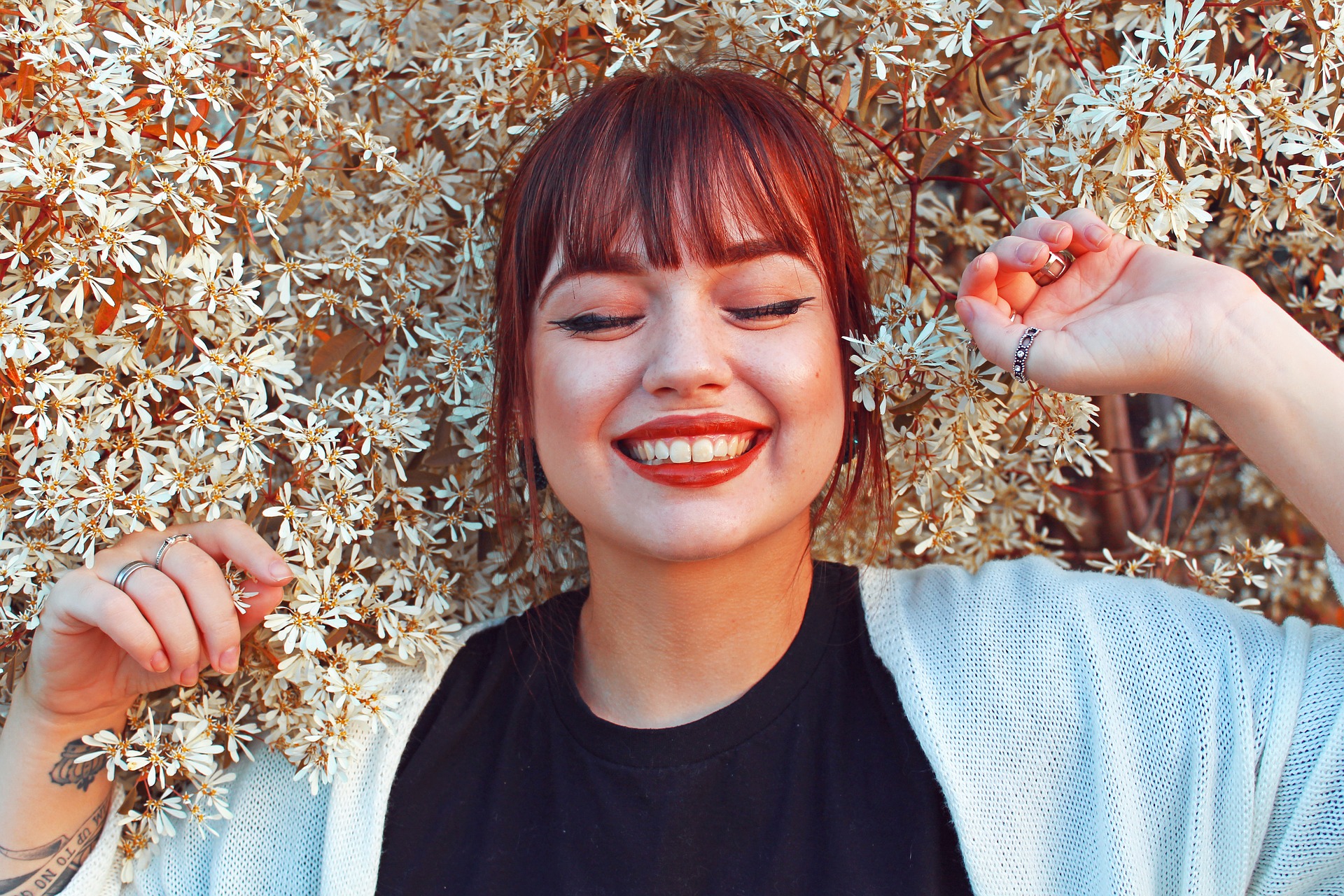 To style them, blowdry them up and out of your face on either side so they frame your eyes and just lightly graze the sides of your cheekbones. You'll want to keep the look soft, so don't break out the extra hold hairspray. Instead, use mousse or styling clay to hold them in place.
Super High Ponytail
Petite superstar Ariana Grande is way ahead of the game when it comes to this trend. Follow her lead by pulling your hair into the highest possible ponytail for a hairstyle that's incredibly simple to do, but that can instantly add drama and flair to your look. For this hairstyle, you'll want to stock up on some good elastics that are strong enough to hold your hair up, but that won't pull on it too tightly or cause breakage.
To smooth your hair down and tame any flyaways or frizz, use a shine serum. This hairstyle looks especially great when paired with striking eye makeup and expertly contoured, chiseled cheekbones.
Long Bob
This hairstyle first gained popularity early last year, and it shows no signs of going away anytime soon. Probably some of the reasons why it's so popular is because it's relatively easy to maintain, and it looks flattering on almost anyone, regardless of face shape or age. To achieve just the right length, aim for just below your chin, at about the middle of your neck. Wear this hair with a soft side part and add extra volume at the roots with a texturizing spray or dry shampoo.
Since you won't need a lot of styling products for most of these hairstyles, it's important to start with clean, healthy hair in the first place. Care for your hair by conditioning it regularly and keeping it properly hydrated and moisturized, and you can have plenty of fun with these trends and more this year.